Marxist writer, thinker, activist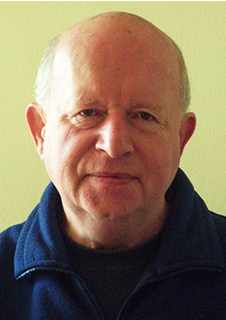 The death of Tomás Mac Síomóin has caused much sadness to comrades and his large circle of friends as well as his family members, but his full, worthy life is a cause for celebration. He bequeathed to coming generations a legacy of powerful writing and thought.
Tomás was one of the greatest and most important writers ever in Irish, or indeed in Ireland. On top of that he was a brilliant Marxist thinker, a language activist, and a distinguished biologist. He left his mark on every aspect of life he experienced.
Bhí a mhuintir, lucht feirmeoireachta i gCo. Ros Comáin, gníomhach i gCogadh na nDúchrónach. Rugadh i mBaile Átha Cliath é ar 18 Feabhra 1938. Agus é ar Scoil Uí Chonaill, Sráid Ristmeann Thuaidh, thosaigh sé ag cur spéis sa scríbhneoireacht, san eolaíocht, agus sa pholaitíocht. Bhí sé le maíomh aige go raibh sé "in Óglaigh na hÉireann, an dá cheann acu," ina óige: an FCA agus an IRA a bhí i gceist aige.
Ag an tráth céanna bhí sé ina lúthchleasaí rathúil, go háirithe sa léim chuaille. Bhain sé céim san eolaíocht amach le hardonóracha i gColáiste na hOllscoile, Baile Átha Cliath. Ansin chuaigh sé go Nua-Eabhrac, mar ar bhain sé dochtúireacht amach in Ollscoil Cornell, ceann de na hollscoileanna ardchéime is mó sna Stáit Aontaithe.
B'in tús le saolré eolaíochta ina ndearna sé taighde ar ghnéithe den bhitheolaíocht sna Stáit Aontaithe, san Ísiltír, agus in Éirinn. Saineolaí ar an víreolaíocht a bhí ann. Bhí sé ina léachtóir le bitheolaíocht i gColáiste Ollscoile Chorcaí, Coláiste Ollscoile na Gaillimhe, Coláiste Réigiúnach Shligigh, agus Institiúid Theicneolaíochta Bhaile Átha Cliath, Sráid Chaoimhín, ag tráthanna éagsúla.
He was vigorously active in the Communist Party of Ireland in the 1980s and 90s and was a member of the party's National Executive Committee for much of that time. In that position he demonstrated his acute aptitude for political analysis when it was needed at such a difficult point in history. His knowledge of Marxist literature, classical and contemporary, underlay that ability. He influenced greatly the development of party policy. Tomás translated the Communist Manifesto into Irish in 1986. His death will be mourned by comrades he befriended in many countries when he represented the party abroad. He was a regular contributor to Socialist Voice until affected by illness in the last couple of years.
There was never a wall between his political understanding and his creative writing, and that is obvious throughout his work, especially in his novels. He analysed some of the basic problems of 21st-century Ireland in a series of booklets published by Pádraig Ó Snodaigh of Coiscéim, his long-time loyal publisher and friend, ranging over the future of Irish, republicanism, and neoliberalism.
Under the imprint of Nuascéalta, which he set up with his wife, Karen, he wrote in English about the language question, cultural assimilation and the continual effects of colonialism in Ireland (and elsewhere) in The Broken Harp: Identity and Language in Modern Ireland and The Gael Becomes Irish: An Unfinished Odyssey. In recent years he was much concerned with the effects of climate warming, modulated plants and food, and consumerism.
In 1995 he was a prime mover in establishing Cumann Gaelach Cois Life in Ballyfermot, Dublin. This was prompted by a request to set up an Irish class in Liffey Gaels GAA club. Tomás took the first class of four people on a Sunday morning, and the project grew from there. From the beginning the methods and approach were based on Cuban literacy campaigns of the 1960s, in which successful learners went on to become facilitators. This was achieved and continues in Ballyfermot to this day, where there are now four classes and a significant number of people throughout the area who have acquired fluency in the language.
Tomás Mac Síomóin played an important role in all the activities of the Cumann Gaelach in its early years, including organising weekend trips to the Gaeltacht. After his departure to Catalonia he always found a warm welcome in Ballyfermot on Sunday mornings when in Dublin.
Ghlac sé páirt lárnach san Fheachtas Náisiúnta Teilifíse, a raibh bunú Theilifís na Gaeilge (TG4 anois) i 1996 mar thoradh air. Bhí sé thar a bheith mórtasach as a pháirt sa chaithréim sin.
He went to live in Catalonia in 1998, and remained there until his death, apart from a couple of long periods he spent in Cuba and a term as writer-in-residence in Áras Éanna, Inis Oírr. His visits back to Ireland were usually to speak at political, literary and cultural conferences, and he always found time for one-to-one discussions with attendees. He integrated completely into Catalan society and often referred to Catalans in the first person, but Irish continued to be his prime medium in writing.
Le linn dó a bheith ina léachtóir i gColáiste Shráid Chaoimhín ghlac sé saoire ghairme le dul le hiriseoireacht, agus bhí sé ina eagarthóir ar an nuachtán seachtainiúil Anois. Níos déanaí bhí sé ina eagarthóir ar an iris mhíosúil Comhar. Lean sé leis an iriseoireacht go deireadh, agus ba mhinic é ag tuairisceoireacht faoi chúrsaí na hÉireann sa Chatalóinis, sa Spáinnis, agus san Ollainnis. Bhíodh sé ag plé go rialta le nuacht ón Spáinn ar Raidió na Gaeltachta.
Agus é ina chónaí i Sligeach chrom sé ar scríobh na filíochta. Foilsíodh ceithre chnuasach leis (Cré agus Cláirseach, Codarsnaí, Damhna agus Dánta Eile, agus Scian). Bhí sé aitheanta mar dhuine de na filí ba chumasaí sa Ghaeilge an-luath ina shaolré scríbhneoireachta. Chuir sé féin agus Douglas Sealy Béarla ar dhánta Mháirtín Uí Dhireáin don chnuasach Selected Poems / Tacar Dánta. Bhí sé an-mhór leis an Direánach agus leis an bhfile Marxach Albanach Somhairle Mac Gill-Eathain. Ina 21 Dán / Poemes / Poemas foilsíodh rogha dá dhánta féin aistrithe go Catalóinis agus Spáinnis.
Bhuaigh a chnuasach Cín Lae Seangáin agus Scéalta Eile príomhdhuais Oireachtas na Gaeilge don ghearrscéalaíocht.
Tar éis dó éirí as a phost léachtóireachta thug sé faoin úrscéalaíocht. Ar na húrscéalta a chum sé bhí Inmhe, An Bhfuil Stacey ag Iompar?, Ag Altóir an Diabhail, Ceallaigh (a scríobhadh i gCúba), agus An Tionscadal, a bhuaigh príomhdhuais liteartha an Oireachtais.
D'aistrigh sé filíocht le Ernesto Cardenal ó Spáinnis go Gaeilge in Na Cathracha Caillte agus úrscéal Juan Rulfo, Pedro Páramo (2008) agus, in éindí le Cathal Mac Gabhann, úrscéal ón gCatalóinis le Victor Mora, Mo Chroí san Afraic (2002). Aistríodh saothar dá chuid féin go Gearmáinis, Rómáinis, Rúisis, Slóivéinis, agus Sorbais. Fágadh a lorg ar a shaothar féin go raibh Fraincis, Gearmáinis, Seapáinis, Ollainnis agus Gaeilge na hAlban aige chomh maith le Catalóinis agus Spáinnis agus cur amach mion aige ar litríocht na dteangacha sin.
Réabhlóidí go smior a bhí ann i ngach a ndearna sé.
Gabhaimid comhbhrón ó chroí lena bhean chéile, Karen Dietrich, lena chlann, Aoife, Liadáin, Ruairí, agus Seónaidh, agus lena gharpháistí agus a gclann siúd in Éirinn agus sa tSeapáin.
Bhásaigh Tomás Mac Síomóin in Valencia ar 17 Feabhra 2022.
Go dté tú slán, a chomrádaí. No pasarán!