A very interesting talk on Ireland's Basque refugees during the Spanish Civil War was given by the political activist Stewart Reddin at the Ubh café in Droichead Nua (Newbridge), Co. Kildare, on Saturday 16 June, as part of June Fest.
The café was packed for the talk, with part of the audience having to stand on the stairs.
Stewart told the extraordinary story of Ireland's Basque refugees and of one man in particular, Iker Gallastegi. He survived two dictatorships, lived in Mexico as a child refugee just months after being born, and returned home at the age of five only to be forced to flee again as a ten-year-old following the fascist bombing of Gernika.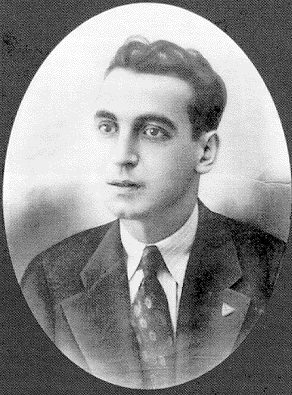 He lived in Ireland as a refugee from 1937 up to the 1950s, where he attended school in the Ráth Cairn district of Co. Meath and became an Irish- speaker. He studied in UCD before returning home to fight in the Basque struggle against Franco's fascist regime.
Iker died peacefully at his home in Algorta on 12 February 2018 at the age of ninety-one.